Plastics Technology with Focus on Industry 4.0
Fakuma 2018 – Materials, Technologies, Tools
Frickenhausen/Friedrichshafen – 26 years of the Fakuma international trade fair for plastics processing are above all 26 years of plastics technologies and the products which result from them, as well as their use in a great variety of consumer goods and industry sectors. But 25 years of the Fakuma are also significantly more than two decades of consistent commitment to plastics and plastics processing, and thus to the acceptance of plastics in a continuously and rapidly changing work world and environment. Plastics have been in vogue again as of no later than the (re)discovery of resource conservation, and above all due to the once again increasing substitution of plastics for conventional metallic materials – especially in light of the fact that a great deal has also been done in the area of energy efficiency where the industrial processing of plastics is concerned.
Micro injection moulding, 2-component and multi-component processes, process and functions integration by means of creative tooling design, CFRP lightweight engineering and significantly reduced material consumption thanks to design in accordance with actual application requirements and thin-walled layouts, new dimensions of extrusion precision, thermoforming with previously unknown levels of reproducible accuracy, and finally 3D printing as well as generative/additive manufacturing to an extent which has been inconceivable until just recently – the world of plastics applications and plastics processing is more dynamic than ever, which is demonstrated not least of all by the very large number of exhibitors who have registered for Fakuma 2017.
Just less than a year before the next Fakuma opens its doors, the international trade fair for plastics processing is in top form and will once again occupy all available exhibition floor space at the ultramodern trade fair centre in Friedrichshafen on Lake Constance – as has also been the case in recent years. Fakuma project manager Annemarie Schur with regard to the current bookings and occupancy situation at the exhibition centre: "We've already allocated 915,000 square feet of overall floor space and are assuming that we will again have roughly 1700 exhibitors in 2017. Not only will all of the European and global market leaders be on hand – the big players from Asia will demonstrate increased presence as well. Numerous mid-sized companies from all of the industrialised nations and emerging countries will also be on hand, so that we'll be able to present products and services from distributors and manufacturers from all over the world to the expert visitors."
In addition to the growing electrification of drive units for injection moulding machines, attention will also be focused on the consistent automation of production and material flow, as well as the ability to integrate components, modules, subsystems and equipment into I 4.0 structures at Fakuma 2017. Digitalisation is of course advancing as well in the field of automated plastics processing and is affecting all process steps beginning with CAD and design engineering, through production, quality assurance, further processing and packaging, right on up to logistics and distribution based on actual requirements.
The Schall Group of Companies
Trade fair promoters P. E. Schall GmbH & Co. KG and Messe Sinsheim GmbH of the Schall group organise pioneering technical trade fairs and crowd-pulling public exhibitions. Depending upon event scheduling, 16 international trade fairs are held both nationally and globally, and six renowned exhibitions are promoted in Germany covering leisure activities each year.
Trade Fairs organised by P. E. Schall GmbH & Co. KG: Control, Motek, Bondexpo and Optatec are global frontrunners, and are recognised as leading international trade fairs. Fakuma and Blechexpo/Schweisstec have also established themselves at the international level and place second in the global rankings for their respective sectors.
Exhibitions organised by Messe Sinsheim GmbH: Echtdampf-Hallentreffen (Karlsruhe), Faszination Modellbahn (Sinsheim), Faszination Modelltech (Sinsheim), Agri Historica (Sinsheim), Faszination Modellbau Friedrichshafen, Modellbahn (Cologne).
The Schall group of companies traces its origins back to 1962 and has evolved into an internationally esteemed nucleus for the promotion of technical issues.
A wealth of exciting events at CHINAPLAS 2018
3rd Industry 4.0 Conference, Tech Talk, Medical Plastics Connect, CMF Inspiration for Design x Innovation
Development of plastics and rubber technologies has roared ahead like a tiger in current years. CHINAPLAS, as a leading trade fair, offers a technology-oriented platform for those sectors globally. Not only will 4,000 distinguished exhibitors showcase their advanced products and services at CHINAPLAS 2018, show organizer Adsale Exhibition Services Ltd. will also hold several exciting concurrent events. These will include "3rd Industry 4.0 Conference", "Tech Talk", "Medical Plastics Connect" and "CMF Inspiration for Design x Innovation". Experts from all over the world will gather at a huge, new venue in Shanghai April 24-27 to assess market trends and highlight innovative technologies.

"3rd Industry 4.0 Conference" - a taste of world-class excellence

Industry 4.0 solutions facilitate business transformation. CHINAPLAS started organizing a conference on this topic two years ago and received enthusiastic feedback. With continuing, full support from VDMA, the German Engineering Federation, the "3rd Industry 4.0 Conference" will take place at CHINAPLAS 2018. Drawing on an accumulation of Industry 4.0 experience among global enterprises, the topics of this conference will be far-reaching and practical. Participants can expect plenty of industry 4.0 factory case studies and in-depth application discussions. Three sessions — covering automotive, electrical and electronics, and packaging — will be organized to suit end-users' needs. Participants will be inspired by the best proven German practices, to help them stride into Industry 4.0 era. At present, Arburg, EREMA, KUKA, KraussMaffei, RWTH Aachen University, Wittmann Battenfeld and other well-known enterprises have confirmed their presence as guest speakers. The conference is scheduled on April 24-25 (afternoon) and April 26 (morning).

"Tech Talk" to cover advanced technologies

For the plastics and rubber industries, CHINAPLAS is a sort of "annual tournament" where companies and organizations compete for visitors' attention. The organizer introduced "Tech Talk" last year to enrich the technology content of CHINAPLAS, creating a platform for international exhibitors to launch their state-of-the-art products. Last edition of CHINAPLAS in Guangzhou featured more than 30 well-received talks, which provided visitors with valuable knowledge. This year, "Tech Talk" will shed light on a wide range of topics, including:

- "Smart Manufacturing" which will offer insights into automation/robotics, micro-injection molding, digitalization/informatization, in-mold labeling, Manufacturing Execution Systems (MES) and 3D printing.

- "Innovative Materials" which will look at lightweighting, thin-wall molding, micro-foaming, multi-functionality, spray-free, anti-UV, anti-bacterial, and flame-retardant materials, etc.

- "Green Solutions" which will focus on sustainability and topics such as biodegradable materials, low VOCs, energy saving, and recycling.

"Tech Talk" is scheduled on April 24-26, in both Hall 4.2 and Hall 8.2.

"Medical Plastics Connect" creates business opportunities

CHINAPLAS keeps pace with the fast-changing market and has taken an active role in promoting the application of medical plastics technology in medical devices, consumables and drug packaging for three consecutive years. More than 34,000 high-profile visitors in medical and pharmaceutical related industries have taken part in the show with the purpose of broadening their knowledge and sourcing new technologies and solutions.
"Medical Plastics Connect" is an array of activities to comprehensively present cutting-edge and practical medical plastics solutions to visitors, through open forums, guidebook, pop-up kiosk and guided tour. International experts will be invited to share their valuable knowledge on hot topics such as sterilization-resistant materials, composite materials for pharmaceutical packaging, medical TPU and PEEK resins, precision tubing solutions, cleanroom injection molding technology, and more.

CMF Inspiration for Design x Innovation

Product design is increasingly grabbing people's attention. Color, Material and Finish (CMF) is vital for product design, and directly influences users' product experiences. To create a delightful user experience, brand owners and processors must carefully choose the appropriate CMF technology for their products. Good CMF design reinforces a positive product image and is essential in building a successful brand.
CHINAPLAS is responding to market needs by launching "CMF Inspiration for Design x Innovation". The event consists of two parts — the "CMF Inspiration Wall", in Hall 6.2, will display a rich variety of plastic resources for CMF design, and the "CMF Design Forum" will be held in the morning of April 26 in Hall 8.2. Global leading plastics technology suppliers and CMF masters will talk about product innovations and the latest market trends.

More than 80 technical seminars
In addition to the events highlighted above, more than 80 technical seminar sessions will take place during CHINAPLAS 2018. These include "Innovative Automotive Seat Materials Forum 2018", "Automotive Lightweight Materials & Application Technology Seminar", "Low VOC Automotive Materials Technology & Application Seminar", "Application of Plastics in Transportation Protection Packaging Technology Summit", "E&E Manufacturing New Materials Technology Forum & Matchmaking Conference" and much more.

CHINAPLAS 2018 will be run from April 24-27, 2018. For walk-in visitors, RMB 50 and RMB 80 will be charged for a one-day pass and a four-day pass respectively. Visitors can enjoy admission discount through online pre-registration from now till April 18, 2018, at an early-bird rate of RMB 50 for a four-day pass.

To pre-register now, please visit www.ChinaplasOnline.com/prereg.

For more information about CHINAPLAS 2018, please visit www.ChinaplasOnline.com.
3D PRINT Congress & Exhibition 2018: accelerating innovation
3rd Industry 4.0 Conference, Tech Talk, Medical Plastics Connect, CMF Inspiration for Design x Innovation

- International speakers

- 250 expert exhibitors from additive manufacturing

Ever more rapid, increasingly competitive, with more and more functions: additive manufacturing continues to expand its capacity to exceed even the most optimistic projections. 3D Print Congress & Exhibition reflects this momentum.

A steep rise in the number of exhibitors
Established exhibitors are back once again HP, STRATASYS, 3S SYSTEMS, ADDUP, REPMO-CONCEPT LASER, ALTAIR- SOLIDTHINKING,… to be joined today by other leaders in the profession such as HALBRONN, BEAM MACHINE, AUTODESK, POLE EUROPEEN DE LA CERAMIQUE, VOESTALPINE HIGH PERFORMANCE METAL, IGUS, POLYMIX,… 250 exhibitors covering the entire industrial chain will be coming together to propose concrete solutions for every market.

An international congress
Focusing on lessons learnt and new technical or organisational solutions, the conferences will be a highlight of this event, which aims to accelerate the propagation of these technologies for the benefit of every industry. To spread the vision as far and wide possible, there will be speakers from all around the world:

o Gary Rabinovitz, AM/3D Printing Lab Manager, REEBOK (USA)

o Philippe Chamoret, Vice-President Industry, THALES (France)

o Ales Presern, Head of Service Power and Gas for Austria & CEE at SIEMENS (Slovakia)

o Martin Bock, 3D printing expert and project leader, 3d Metal Printing Lab, AUDI (Germany)

o Kees Custers, Research Engineer, DAMEN (Netherlands)

o Pierre Antoine Arrighi, CEO & Co-Founder, ANIWAA (Singapore)

o Metsa-Kortelainen Sini, Senior Scientist Project Manager, VTT (Finland)

o Jean-François Mathieu, EMEA Industrial Products-Automotive-Aerospace Segment Manager, UPS (Belgium)

o Jérôme Dubois, Quality and engineering department, Manufacturing process innovation manager, PSA (France)

o Thomas Reiher, Research Assistant, University of Paderborn (Germany)

o Michael Petch, Editor-in-Chief at 3D PRINTING INDUSTRY (UK)

o Robert Even, Materials Manager, NANO DIMENSION (Israel)

A free-to-attend congress with a significant emphasis on feedback and debates, to answer the questions of manufacturers, whatever their sectors of activity and their degree of integration of additive manufacturing.

WHEN?
5, 6, 7 June 2018

WHERE?
Lyon Eurexpo – France
EUREXPO
Boulevard de l'Europe - 69686 Chassieu


KEY STATISTICS

6000 participants
250 exhibitors
80 conferences and workshops
100 French and International Speakers
2 competitions: 3D PRINT Trophy and the 3D PRINT Startup Contest

NETWORK?
http://www.3dprint-exhibition.com/en/
RINT CONGRESS & EXHIBITION
@salon_3DPRINT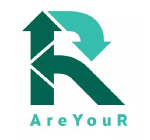 Perché molte persone pensano (e scrivono, soprattutto sui social) che la plastica sia la principale causa di inquinamento del nostro pianeta? Perché questo materiale così prezioso per lo sviluppo della civiltà umana è così demonizzato da molti? Se guardiamo la plastica come la vedono tutte le aziende che su di essa hanno creato il loro business, la posizione cambia radicalmente. La plastica, almeno la maggior parte di quella usata per produrre la miriade di accessori che usiamo quotidianamente, può essere riciclata. Come dichiarato dalla Commissione Europea i rifiuti in plastica sono una "risorsa". Se tutti i paesi si adeguassero alle normative e attuassero la cultura del riutilizzo e riciclaggio, si potrebbero risparmiare molti miliardi di euro l'anno, creare nuovi posti di lavoro e sfruttare sempre meno le risorse naturali del nostro pianeta. In una "economia circolare" impostata su una corretta gestione dei rifiuti si è in grado di minimizzare gli sprechi, ottimizzare i rifiuti all'interno di un unico flusso continuo così che la differenza fra materie prime e materie riciclate utilizzate sia sempre minore.
Per diffondere questo concetto, quattro aziende che producono macchinari per la rigenerazione della plastica, supportate dall'Associazione PRE (Plastic Recyclers Europe) si sono unite per promuovere una campagna sui social dal titolo "Are you R?". Are you R è un progetto volto a sensibilizzare la popolazione europea sull'importanza del riciclo della plastica. Attraverso una serie di contenuti: foto, testimonianze e simpatici filmati di animazione, viene raccontata l'evoluzione che ha avuto la plastica negli anni e l'importanza del suo riciclo.
La prima azienda promotrice del progetto è Fimic, che si occupa di progettazione e produzione di ghigliottine e cambia-filtri automatici e autopulenti per il riciclaggio di materiali plastici. Insieme a Fimic hanno partecipato: la ditta Filtec, che produce diversi sistemi di taglio, generalmente installati su linee di rigenerazione per trasformare la plastica fusa durante il processo di rigenerazione in granuli di alta qualità, Gamma Meccanica, specializzata nella progettazione e realizzazione di macchine e impianti per riciclare l'ampia varietà di materiali plastici, anche molto stampati, contaminati e umidi, e la ditta Tecnofer che progetta e realizza macchine ed impianti automatici per il lavaggio e riciclaggio delle materie plastiche ad elevato grado di contaminazione. Ciò che ha spinto i titolari di queste aziende a sostenere il progetto è la voglia di raccontare il proprio punto di vista da veri esperti della plastica di cui hanno approfondita conoscenza e che "maneggiano" quotidianamente. Il desiderio di far conoscere al pubblico non così esperto le qualità di questo materiale e le potenzialità tecnologiche sviluppate da ogni azienda per rendere sempre più sostenibile il suo utilizzo, sono le caratteristiche che accomunano questi imprenditori.
Questi argomenti e il contenuto della campagna saranno oggetto di discussione e approfondimento nel prossimo convegno Packaging & Recycling che si terrà a Milano il 26 e 27 settembre, presso il museo storico dell'Alfa Romeo, dove sarà presentato ampiamente questo progetto e presentato un video inedito.
https://www.facebook.com/AreyouR.recyclingcommunity/